Ubiquiti UniFi VoIP Phone

Enterprise VoIP Phone with 5" Touchscreen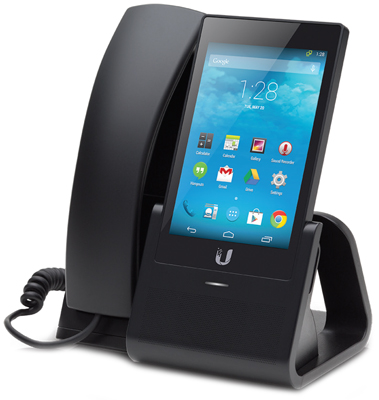 Ubiquiti Products
UniFi VoIP Phone Series
Ubiquiti UniFi VoIP Phone
5" Multi-Touch Color Display, High-Fidelity Audio
Click here to jump to more pricing!
Overview:
The UniFi VoIP Phone is the base model in the UniFi VoIP family and part of the UniFi Enterprise System. The base model includes a 5" touchscreen powered by Android™. Designed to easily integrate into a UniFi network, the UniFi VoIP Phone includes the following features:
5-Inch, High-Definition, Multi-Touch Color Display
Powered by Android
High-Fidelity Audio
Smartphone Technology for Corporate Environments

The UniFi VoIP Phone is an enterprise desktop smartphone solution with a brilliant, high-definition color display designed for modern communication, organization, and productivity. Built on Android and integrated into Ubiquiti's UniFi Enterprise System, the UniFi VoIP Phone is the next-generation standard for corporate communications.
Download and install your favorite apps, stream media, browse the Internet, and access content created and stored in your Google accounts. Each phone can be uniquely personalized, while all the phones are easily deployed and managed with UniFi software.
Disruptive Pricing, No Fees
The UniFi VoIP Phone provides breakthrough value starting at $149 USD MSRP. The UniFi Controller software is bundled with the UniFi VoIP Phone at no extra charge – no separate software, licensing, or support fee.
Features
Plug and Play Installation
Use a standard Ethernet cable to connect and power the UniFi VoIP Phone with a UniFi Switch (or other 802.3af compliant switch). The UniFi VoiP Phone is designed to integrate with the UniFi Controller and UniFi Security Gateway, so the phone is automatically provisioned for fast deployment.
Powered by Android
The UniFi VoIP Phone is powered by the Android operating system. Access media content, browse the web, and visit the Google Play™ store to download and install your favorite apps.
Elegant Design
The UniFi VoIP Phone features a sleek and elegant industrial design.
5" or 7" High-Definition, Multi-Touch Color Display
Navigate the UniFi VoIP Phone using the touchscreen display.
| | | | |
| --- | --- | --- | --- |
| | | | |
| Model | UVP | UVP-Pro | UVP-Executive |
| Display | 5" Touchscreen* | 5" Touchscreen* | 7" Touchscreen* |
| Camera | No | Yes | Yes |
| Bluetooth | No | Yes | Yes |
| Wi-Fi | No | Yes | Yes |
| Audio | Mono | Mono | Stereo |
* Touchscreen measurements are diagonal.
Features:
Smartphone Technology for Corporate Environments
With its full range of Android apps, the UniFi VoIP Phone provides a seamless user experience to enhance work productivity.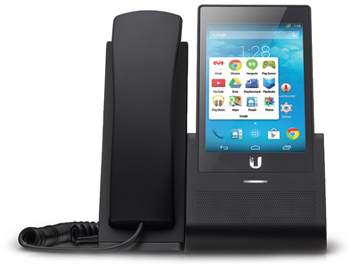 HD Touchscreen
The 5-inch*, high-definition, multi-touch color display is designed for ease of use and quick navigation.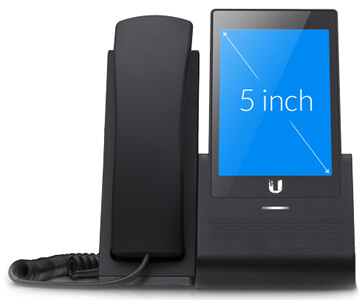 Ergonomic Handset
The handset design features a comfortable, soft-touch grip and a conveniently located Mute button.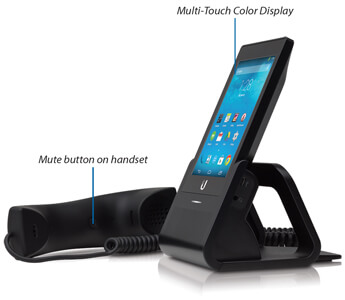 Convenient Bluetooth Support
The PRO model features built-in Bluetooth support for hands-free use with ergonomic wireless headsets.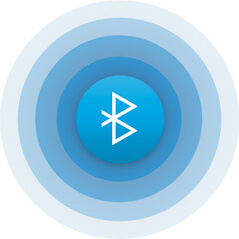 High-End Audio
The UniFi VoIP Phone provides excellent sound quality for an exceptional audio calling experience.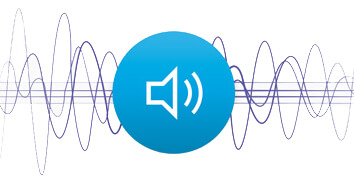 Plug and Play Deployment
The UniFi VoIP Phone includes SIP support and automatic provisioning to create an enterprise-class telephony infrastructure.
Product Views: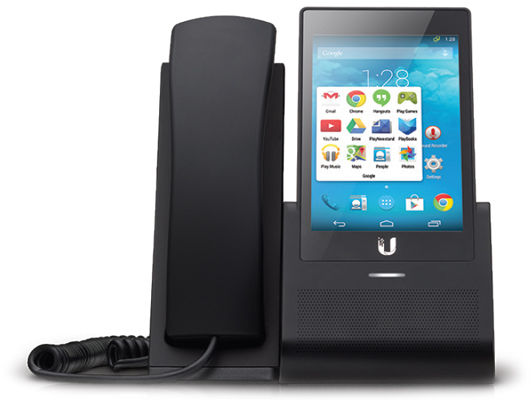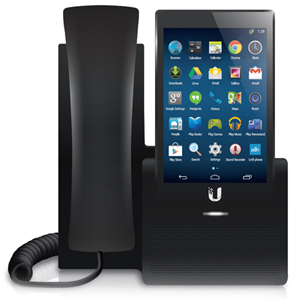 Front View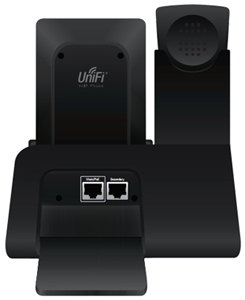 Rear Film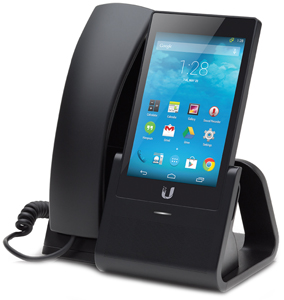 Front Angle View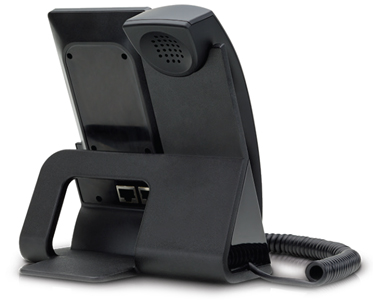 Rear Angle View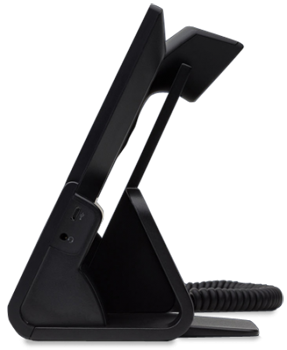 Side View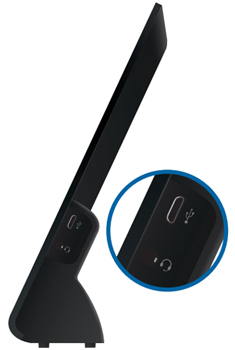 Side Ports View
Deployment:
The UniFi VoIP Phone adds enterprise VoIP to a UniFi network. The UniFi VoIP Phone requires the following:
UniFi Switch or 802.3af compliant switch for UVP, 802.3at compliant switch for UVP-Pro/UVP-Executive
UniFi Controller
UniFi Security Gateway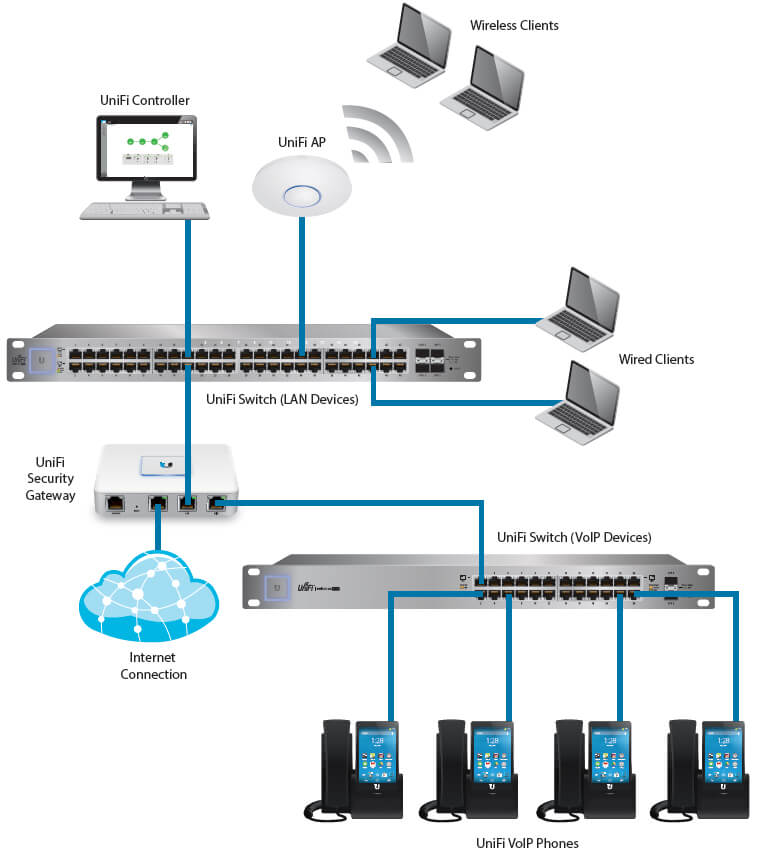 Specifications: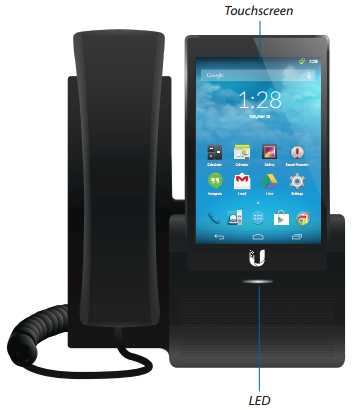 Front View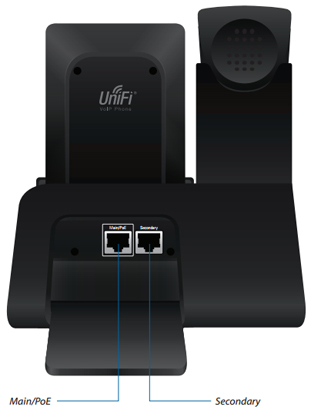 Rear View
UVP Specifications
Dimensions
166 x 140 x 182.5 mm (6.50 x 5.50 x 7.19")
Weight
1.10 kg (2.43 lbs)
Display
5" (Diagonal), 640 x 960, 231 ppi, Multi-Touch, Full Color
LED
Power: White, Glowing
Handset
Dynamic Receiver 32 ohm/101 dB/30mW
Microphone Omni-Directional/-36 dB/2.2K ohm
Echo Cancellation
DSP Removing Ambient Noise and Acoustic Echo
Power Input
PoE 802.3.af (13W)
Hands-Free Speaker
Mono 2.6W
Hands-Free Microphone
Omnidirectional/SNR 61 ± 5 dB/Sensitivity -38 ± 3 dB Analog Silicon Microphone
Connectivity
(2) 10/100/1000 Ethernet Ports
(1) USB 2.0 microUSB Port
Headset Support
3.5 mm Audio Jack
270mW CTIA (LRGM)
Accessory Detection
Volume Up/Down and Media Detection
Processor
Dual-Core Cortex A9, 1.2 GHz
Storage
4 GB (Shared with Other Applications)
RAM
1 GB
Software
OS
Android Kit Kat (Version 4.4.2)
Voice Codec
G.722/Speex/iLBC/PCMU/PCMA/GSM
Communication Software
UniFi Phone App
Management Features
Auto-Provisioning
Protocol
SIP/SDP/RTP/RTCP/VLAN/DHCP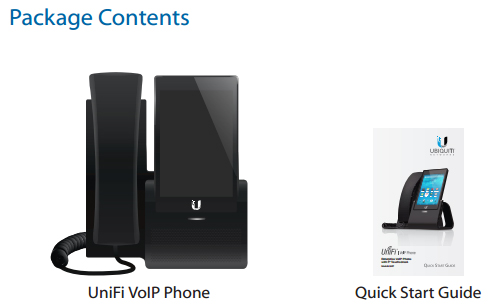 Pricing Notes:
Pricing and product availability subject to change without notice.
Ubiquiti Products
UniFi VoIP Phone Series
Ubiquiti UniFi VoIP Phone
5" Multi-Touch Color Display, High-Fidelity Audio