Ubiquiti CRM Point

Compact Plug and Play Device Management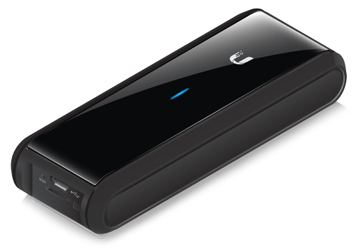 Sorry, this product is no longer available, please contact us for a replacement.
Overview:
Ubiquiti Networks introduces the CRM Point, a compact, locally hosted solution for management of your airMAX and airMAX ac network devices from a central point.
Plug and play
Breakthrough size and performance
Powerful quad-core architecture
Versatile scalability
No hosting fees
Usage Examples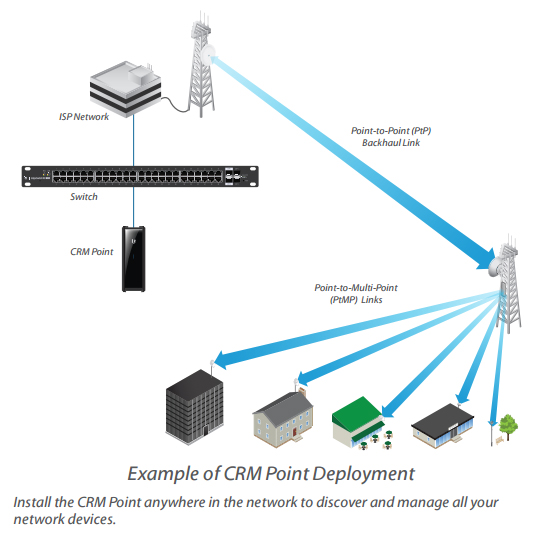 Powerful Quad-Core Architecture
Featuring a quad-core processor, the CRM Point provides top-level processing power for centralized device management.
Versatile Scalability
The CRM Point scales to host networks of almost any size to meet your growing management needs.
No Hosting Fees
The U CRM Control software and all of its data are stored locally on the CRM Point, eliminating the costs associated with third-party cloud storage.
Features:
Breakthrough Size and Performance
The pocket-sized CRM Point provides top processing power for centralized device management.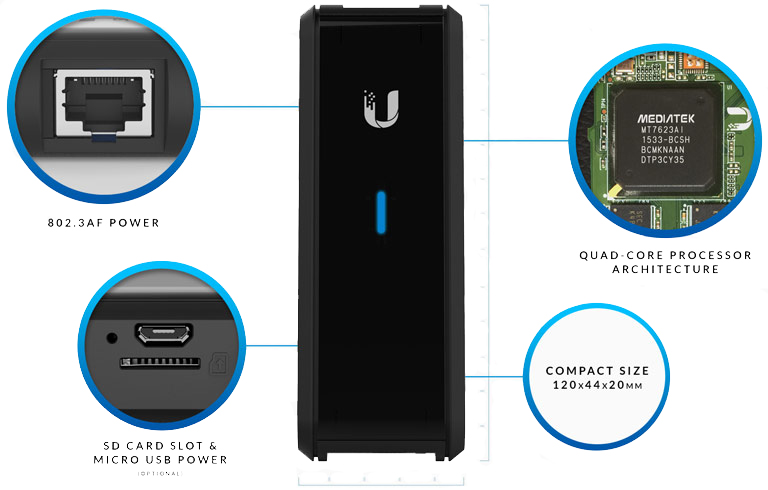 Plug and Play Installation with Any Switch or Router
Scalable to 100's of devices, the CRM Point hosts networks of almost any size to meet your growing management needs.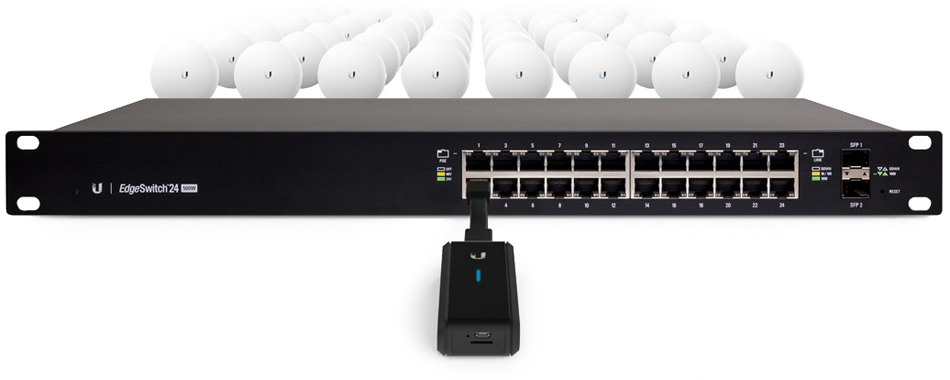 Advanced Device Management
The U CRM Control software is pre-installed for immediate deployment and enables intuitive network management.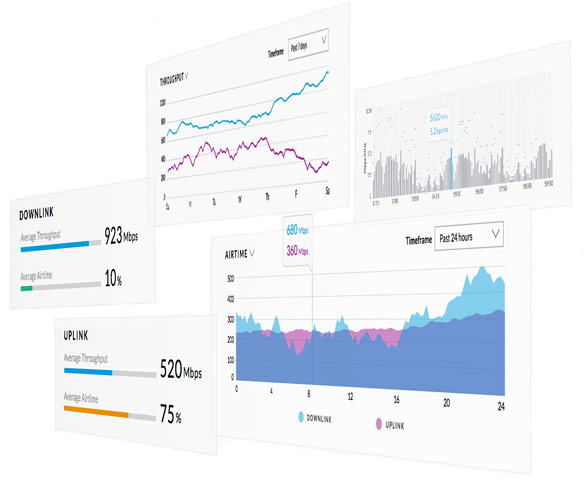 Device Discovery
Quickly discover and adopt devices on your network.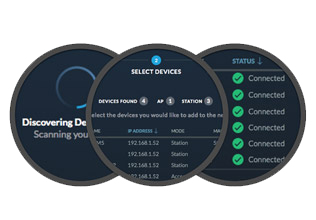 Monitor Network
Network health at a glance via the system dashboard.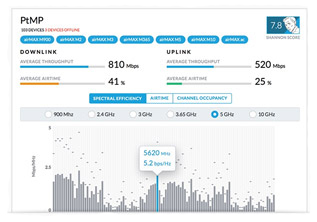 Batch Management
Upgrade firmware of multiple devices simultaneously.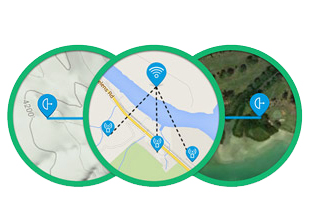 Product Views: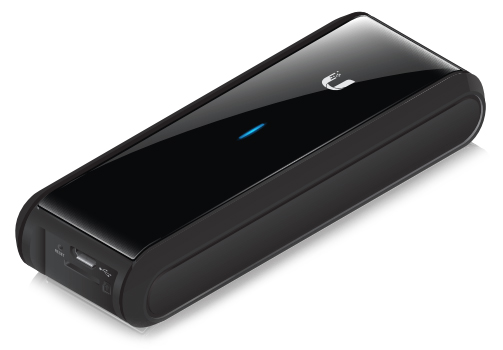 Angle View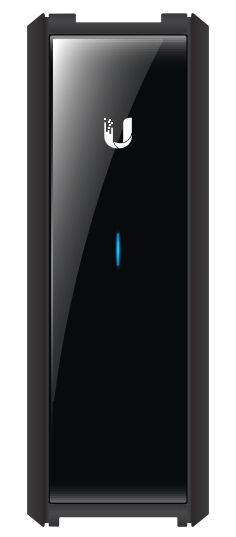 Top Front View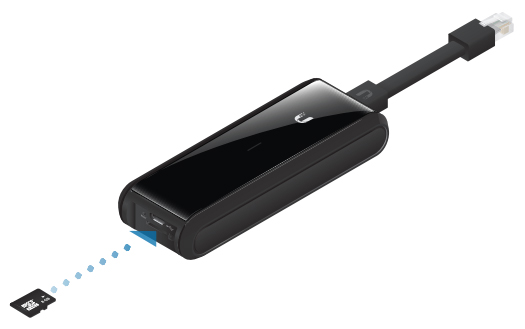 microSD Card into the microSD Slot
Specifications:

CRM-P Specifications
Physical / Electrical / Environmental
Dimensions
21.7 x 43.4 x 121.9 mm (0.85 x 1.71 x 4.80")
Weight
110 g (3.88 oz)
Max. Power Consumption
5W
Power Method
PoE: 48V 802.3af or Passive PoE (Pairs 4, 5+; 7, 8 Return)
Micro-USB: 5V
Power Supply
802.3af PoE or Micro-USB 5V, 1A
Operating Temperature
0 to 40° C (32 to 104° F)
Operating Humidity
20 to 90% Noncondensing
System Information
Processor
Qual-Core SoC
System Memory
2 GB DDR3
Networking Interface
(1) 10/100/1000 RJ45 Port
Memory Interface
(1) microSD Port
Button
Reset
LED
Factory Defaults/Device Busy/Device Working
Regulatory / Compliance Information
Certifications
CE, FCC, IC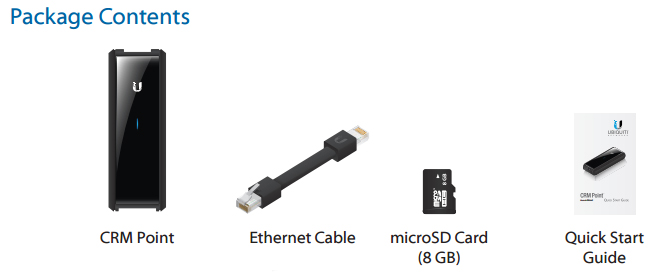 Software:


The U CRM Control software comes pre-installed on the CRM Point for immediate deployment. The software provides an intuitive user interface with powerful features for advanced network and device management. Using the U CRM Control software, you can now manage groups of airMAX and airMAX ac devices from anywhere in the network.
Device Discovery
U CRM Control lets you quickly discover all airMAX and airMAX ac devices within your network. In addition to automatic device discovery, you can also scan IP ranges or manually add devices using their IP addresses.
Network Monitoring
Check the system dashboard to display a summary of the current network status and to get real-time updates on the network status. The dashboard shows the PtP and PtMP networks. For each network type, you can display the spectral efficiency, airtime, and radio distribution for all applicable frequency bands. Real-time graphs also display throughput or airtime statistics.
Device Views
Track network performance with summary and detailed device views. Monitor uplink and downlink statistics, including charts of wireless signal quality and device activity. Search for a specific device or use filters to quickly find the devices you're looking for.
Batch Firmware Upgrades
The U CRM Control software allows you to upgrade firmware simultaneously on multiple airMAX and airMAX ac devices, saving you valuable time.
Link Simulations
The powerful link simulator helps you to plan your deployments. Create a point-to-point simulation anywhere on the map and test the link performance with immediate feedback based on terrain data and device configuration.